Caleb Ng and Joshua Ng, founders of Twins Kitchen, are honored to be named "Local Champion" by the T. Dining Hong Kong Awards 2019, one of the most prestigious awards in Hong Kong's Food and Beverage Industry.

The award recognizes to people and parties who have made significant contributions to promoting Hong Kong food culture, at home and abroad.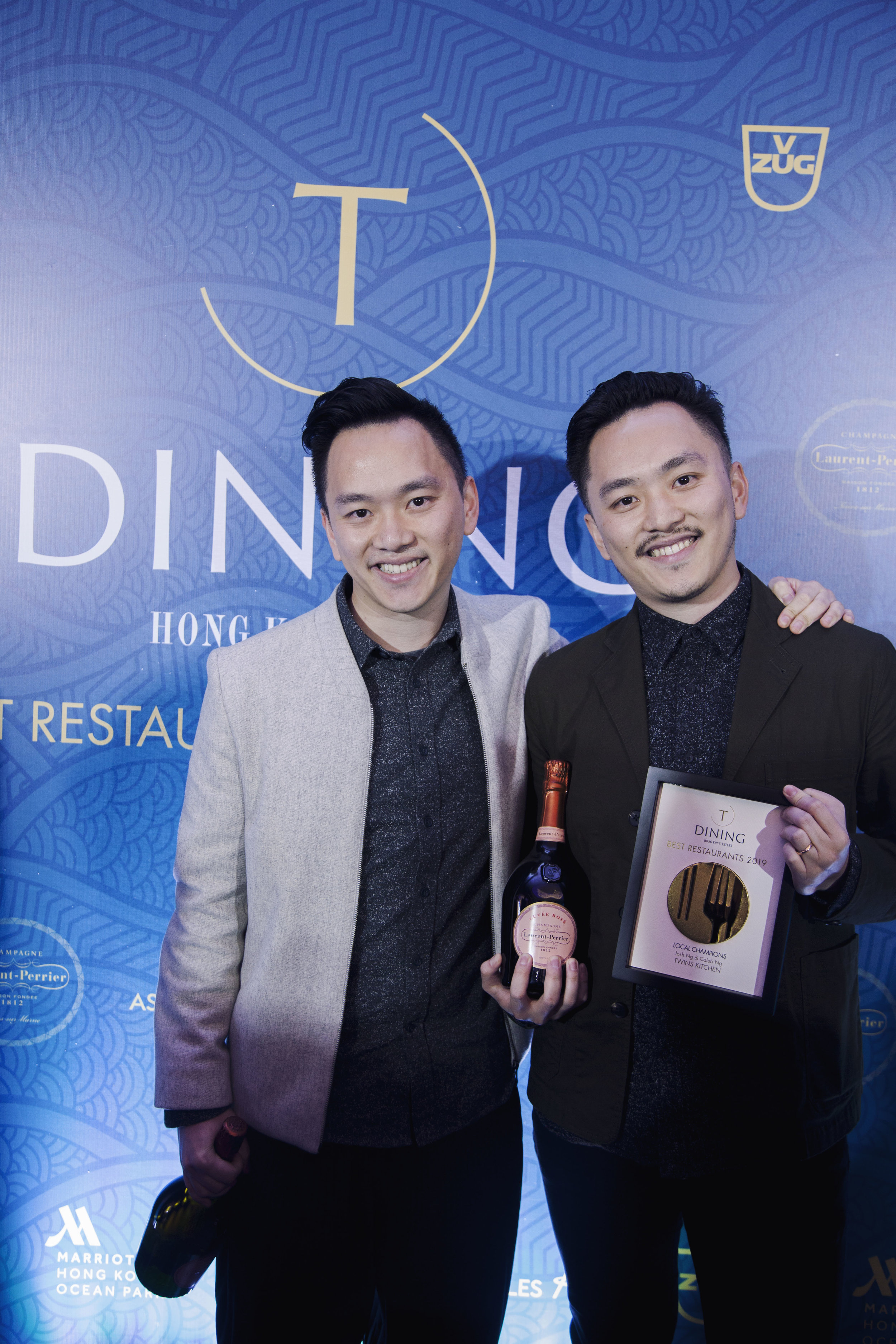 "T. Dining Hong Kong Awards have been a strong supporter and a firm believer of local food talents and scenes for years. We're, thus, very honored to be included in this year's T. Dining Hong Kong Awards and be named 'Local Champion'"
"We think food is a powerful common language around the world to create irreplaceable experiences and foster bonding in communities. Being two of the biggest local food lovers, we hope to continue presenting the best of Hong Kong foods and talents to the world," said Joshua.

After graduating from University of California, Los Angeles (UCLA), Caleb and Joshua quit their jobs as an investment banker to return to Hong Kong in order to pursue their shared dream in the culinary industry.

Twins Kitchen, their company, strives to bridge the gap between good design and operation. Twins Kitchen's current portfolio covers more than four cities in Greater China and Denmark -- where memorable lifestyle experiences are created using innovative and thoughtful food design.